Step: 1
Cutting Set circular saw blade depth to about 1" and cut boards according to cut list. TIP: Use a scrap piece of Styrofoam to supports the board while it is being cut.
Step: 2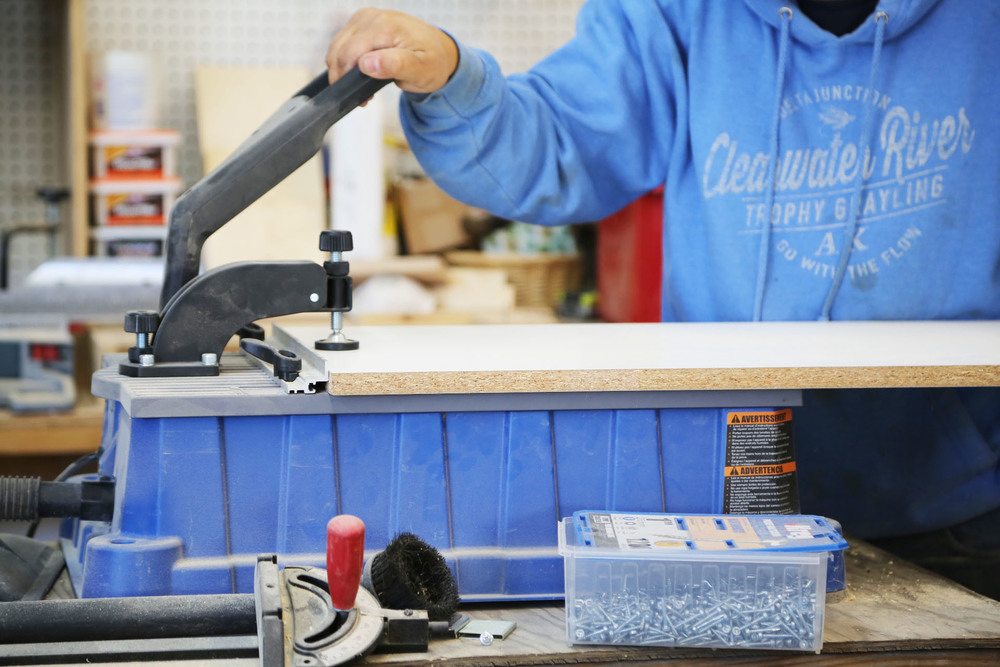 Pocket Holes Drill three pocket holes on one end of each of the sides and middle divider. Drill three pocket holes on each end of all four remaining shelving boards.
Step: 3
Attach Sides to Top Lay top on flat level surface, best side facing upward. Attach the side to both ends of the top, with pocket holes facing outward, using 1-1/4" pocket hole screws. Repeat to add divider in center of the top. TIP: Use a shelf board as a spacer to help set the center divider spacing.
Step: 4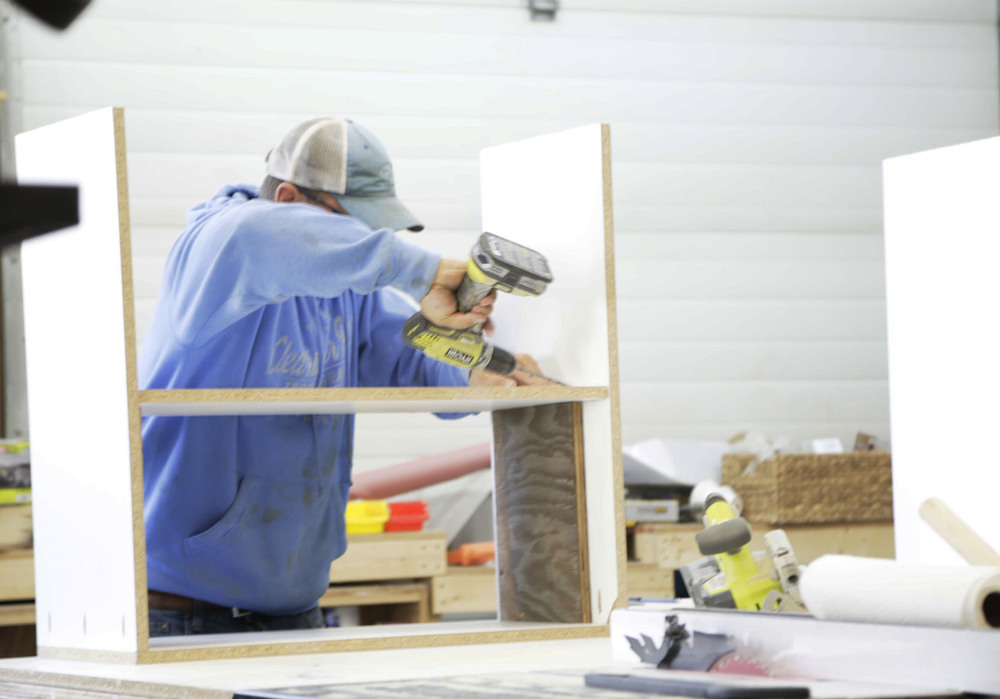 Middle Shelves Attach middle shelves to side and divider, spacing 13-1/4" up from top. TIP: Cut two pieces of scrap wood to 13-1/4" length and use as a spacer to support middle shelf as you attach.
Step: 5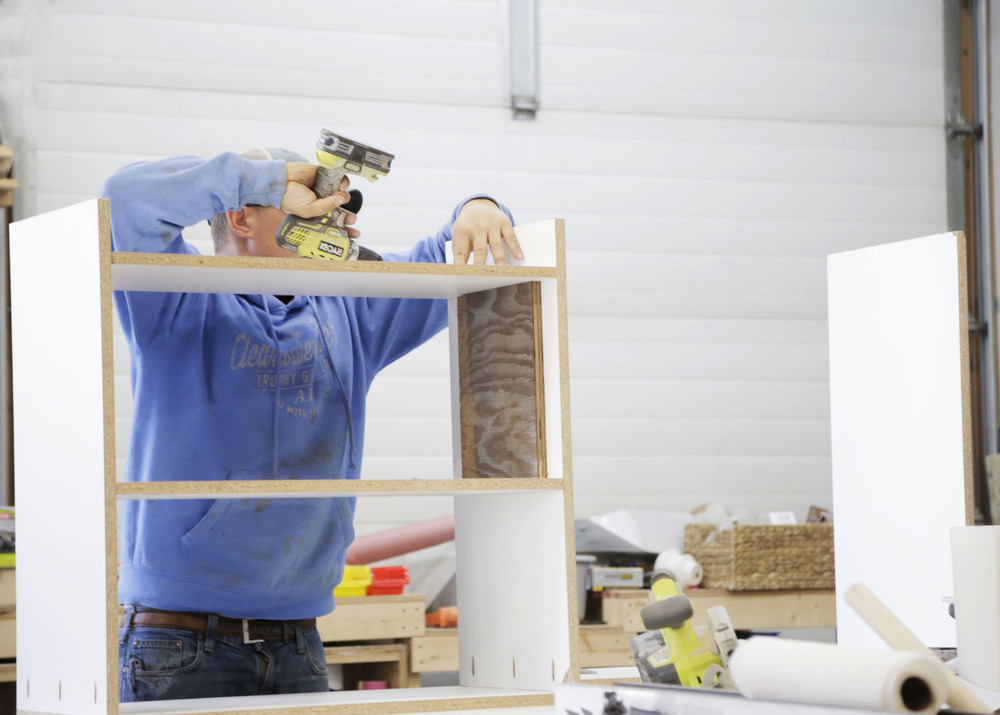 Bottom Shelves Attach bottom shelf to side and divider, leaving 3-1/2" spacing under shelf (for the 1x4 board). This should work with the 13-1/4" spacer, but double check. Repeat steps 4 and 5 on other side of shelving unit.
Step: 6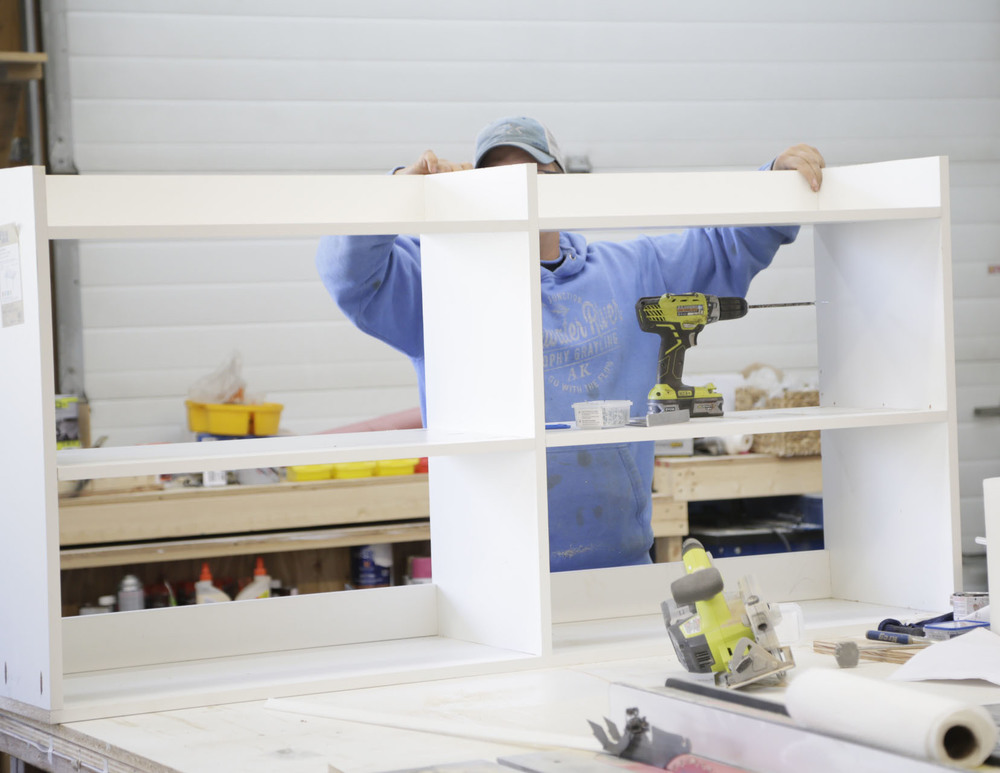 Bottom Support Drill ¾" pocket holes on each end of 1x4s. Then drill ¾" pocket holes along one long edge of 1x4, about every 6-8". Attach below bottom shelf, screwing to both bottom shelf and divider/side. NOTE: For heavier closet loads, add 1x4 supports under middle shelves as well.
Step: 7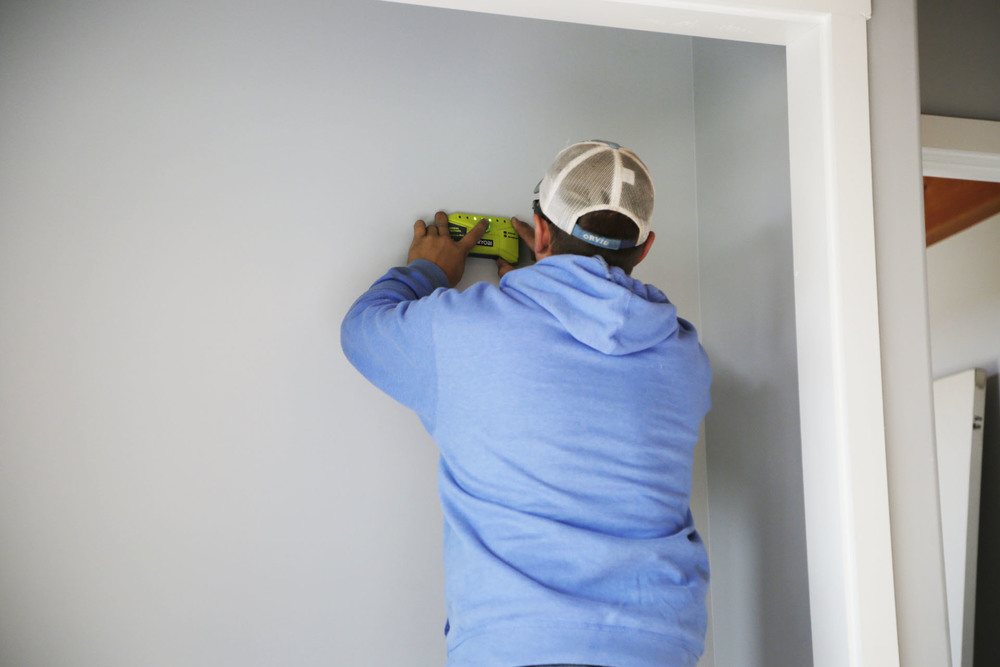 Locate Studs Locate and mark studs on wall inside closet. Also locate any side studs if attaching closet to side walls.
Step: 8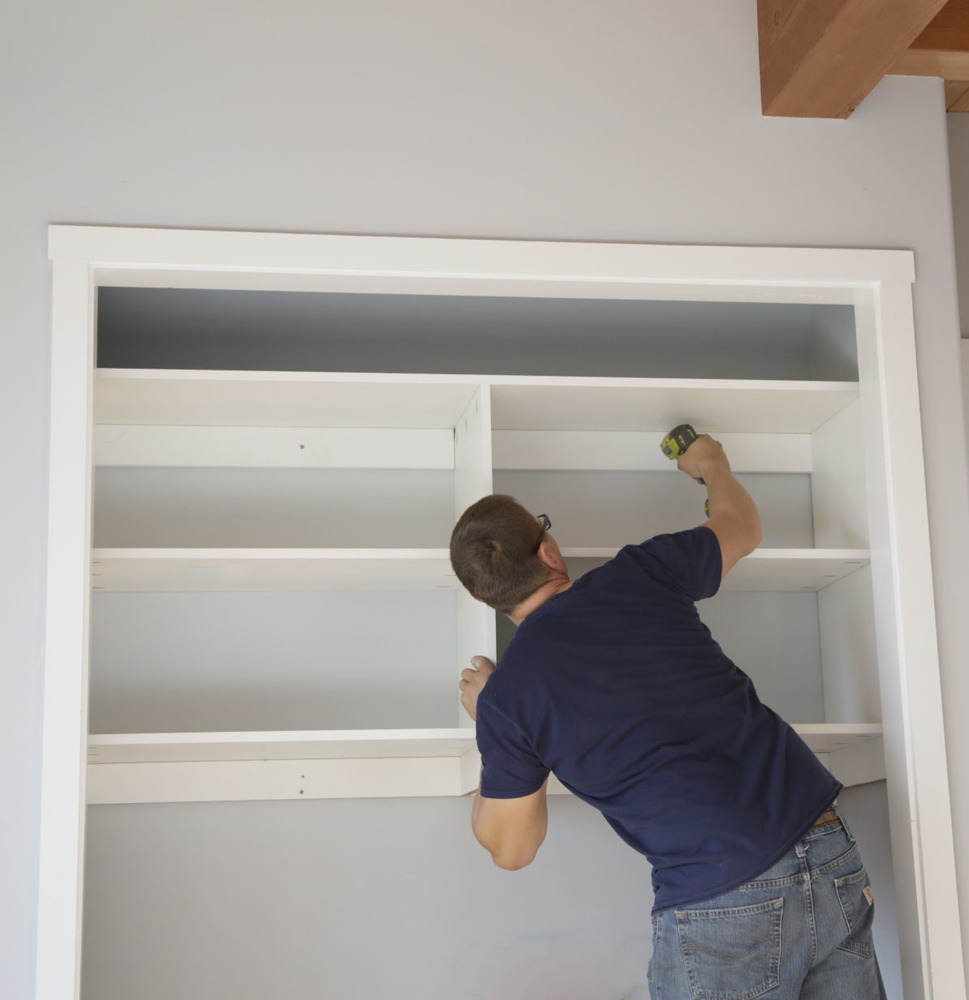 Hang the Organizer Using lag screws with length calculated for your wall type (for typical drywall over studs, we used ¼" x 3" lags), screw through 1x4 into studs in the wall. At least 8 lag screws are recommended.
Step: 9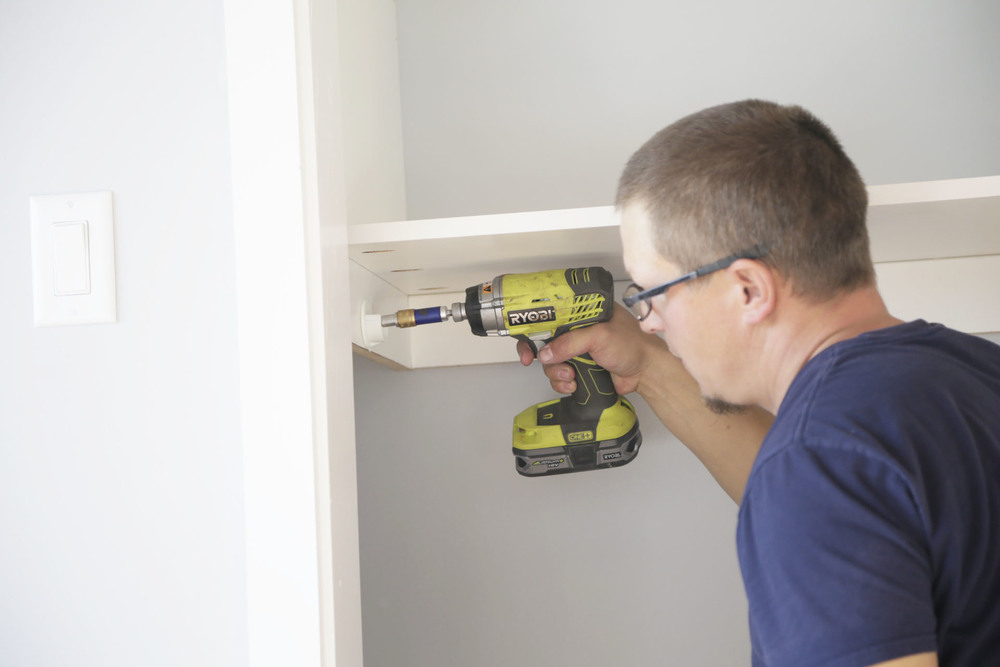 Closet Rod Attach closet rod sockets to sides. Cut closet rod pole to fit and place inside sockets.